David W. Demeter Jr.
Phone: 847.870.8904 Email: DDemeter@malekremian.com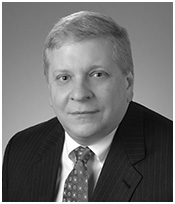 David W. Demeter Jr. has over 18 years of experience assisting companies experiencing or needing to execute an extraordinary transaction. Mr. Demeter has completed approximately 70 assignments representing roughly $7 billion in transaction value. He has established a broad expertise in capital goods industries in addition to being engaged in the retail, information technology, transportation and business services industries.
Mr. Demeter is a co-founder of Axiom Financial Advisory, LLC, an investment banking firm specializing in corporate financial advisory for middle-market companies. Engagements have been anchored in detailed cash flow modeling, business valuation, capital structure analysis and the development of strategic alternatives, with many situations culminating in a merger, acquisition or divestiture. Prior to that he was a senior investment banker at CIBC World Markets (formerly CIBC Oppenheimer) where he was responsible for the execution of M&A, strategic advisory and financing transactions for middle market clients. Prior to joining CIBC World Markets, Mr. Demeter was a member of the Corporate Financial Advisory Group of Ernst & Young where he executed M&A, debt restructuring and strategic advisory engagements.
He has represented numerous domestic and international clients in a variety of financing and advisory transactions, including General Motors, Case, Dana, Pierburg GmbH, True Value, Harley-Davidson, Square D, Setco Automotive, Midwest Stamping, Kemper, Britannica, F&M Distributors, Foodbarn, Onex, Cape Air, Fairfield Greenwich Group, Case, General Binding Corp., Stone Container, Fort James, Quality Foods Corp. and Astec Industries.
Mr. Demeter is also experienced at valuing a wide range of derivative securities through the application of theoretical analytical models, numerical methods and simulations. Prior to joining Ernst & Young, Mr. Demeter co-founded Monetary Investments International, a risk management firm focused on the derivative markets and portfolio optimization. He is currently in the graduate program in Applied Mathematics at Northwestern University, where he is focusing on advanced mathematical modeling techniques.
Certifications & Education
Bachelor of Science, Northwestern University, Electrical Engineering (1987)
Masters of Business Administration, University of Chicago Booth School of Business, Analytical Finance and Accounting (1994)