Neema T. Varghese, CIRA
Phone: 630.697.4402 Email: NVarghese@malekremian.com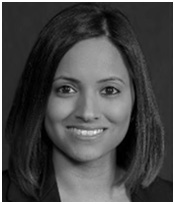 Neema Varghese has over 13 years of experience in situations involving litigation support, turnarounds, profitability improvement, transaction advisory and bankruptcy. Her most recent engagement experience has been focused in the healthcare sector, and she has served a number of other industries including pharma. Ms. Varghese has direct reporting responsibilities to legal counsel, in-house counsel, C-Suite executive teams, boards of directors and debt/equity investor groups. Her experience includes management reporting tools for revenue cycle and other hospital information systems.
Ms. Varghese has advised multi-hospital systems (including their physician groups), LTACs and CCRCs in areas of financial and operational improvement. She led a $450 million not-for-profit multi-hospital system through financial forecasts, liquidity analysis and management of M&A and lender relationships. She implemented various improvement initiatives with management, yielding a $22 million EBITDA annual improvement and a sale of substantially all assets of the company for far greater than the outstanding secured debt. She reviewed and refined the revenue cycle process from benchmark performance against actual results through new management reporting and continual monitoring. Results included enhanced cash flow, fewer rejections and denials as well as key performance indicators presented to both physicians and management.
Ms. Varghese steered a $500 million long-term acute care operator of over 18 facilities nationwide through a sale of assets. She was critical in overseeing revenue reimbursement improvement from private payers as well as CMS and cash pay structures. Ms. Varghese reformed the Company's reporting standards from internal measures to conform to industry standards. She guided the Company through meticulous RAC (Medicare Recovery Audit Contractor) audits, renewed provider agreements and extensive vendor negotiations.
In addition to company side financial and dispute advisory services, Ms. Varghese has performed advisory services on behalf of secured lenders and private equity firms facing troubled credits or requiring additional perspective on new investments. Ms. Varghese has performed thorough assessments of $40-$150 million hospitals (and related physician groups) faced with issues such as case mix, unfavorable reimbursement contracts and underutilized global purchasing opportunities.
Ms. Varghese has advised the lenders to physician owned hospitals and pharmaceutical companies, addressing out-of-network coverage and other revenue stream viability issues including gross-to-net deductions.
Certifications & Education
Certified Insolvency and Restructuring Advisor
Bachelor of Science in Accountancy, University of Illinois at Urbana-Champaign
Affiliations
Association for Corporate Growth
Committee Chair, Turnaround Management Association
Association of Insolvency and Restructuring Advisors