Robert Vincent
Phone: 917.892.8091 Email: RVincent@malekremian.com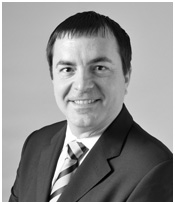 MalekRemian is pleased to announce that Robert Vincent has joined their investment banking team. Robert has over 20 years' experience, including 15+ years in the oil & gas sector with a strong track record of deal generation, transaction structuring and execution to closing. His experience includes over 250 transactions in corporate and project finance transactions throughout the capital structure.
Mr. Vincent has significant experience in the Oil & Gas and Power & Utilities industries, including serving as Executive Director – Global Energy at WestLB AG and Energy Lending Unit business leader for Southwest Securities Group (NYSE: SWS). He has managed transaction teams that closed over 200 corporate and project financings in the oil and gas sector. Mr. Vincent's experience includes transactions in almost every sub-sector of the oil and gas industry including upstream, midstream, downstream, services, MLPs and biofuels.
He has relevant knowledge of financial, operational, legal, contractual, and deal structuring elements specific to the oil and gas industry and project finance. He recently closed $7.5mm debt financing with a family office for Lucas Energy and has restructured $95mm credit facility and buy-side advisor on $40mm M&A acquisition of biodiesel facility.
While at J.P. Morgan Chase, he was Vice President of Technology Investment Banking and played major roles in significant initial public offering transactions, including Accenture ($2.1 billion IPO) and KPMG Consulting ($2.3 billion IPO), which were the two largest IPO's in the history of the consulting industry. Mr. Vincent initiated J.P. Morgan's investment banking coverage of the human resources industry, which resulted in a Co-Manager role in the $300 million IPO of Hewitt Associates, a dominant company in the U.S. employee benefits industry and a major international human resources and business process outsourcing firm. He also served lead roles in the largest IT services follow on offering ($3 billion for Accenture), in the largest IT services acquisition in 2000 (Commerce One acquisition of Appnet) and in the best-performing follow-on public stock offering in 2001 among all equity issuers ($85 million for PEC Solutions).
Certifications & Education
Bachelor of Business Administration, 1992, majoring in Finance with Minors in Accounting and Marketing, The University of Texas at Austin