Roland E. Blauer, PE
Phone: 303.324.5342 Email: Rblauer@malekremian.com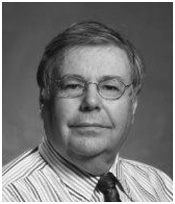 Roland E. Blauer is President of Resource Services International, Inc. and serves as a contract professional for MalekRemian LLC. He has 45 years working as a petroleum engineer specializing in hydraulic fracture design, optimization and execution, fractured reservoir analysis, reserve estimation, pressure transient analysis including pre- and post-fracture testing, and enhanced oil recovery. Mr. Blauer provides technical consulting services, conducts training classes, and has distinguished himself as a technical expert in evaluation and economic evaluation of fractured, reservoirs.
Mr. Blauer also co-founded and managed Nautilus Resources, LLC, a company formed to acquire under and poorly performing crude oil and natural gas producing fields which were economically rehabilitated using conventional and state-of-the-art exploitation, completions and drilling technology. The typical results demonstrated by the direct application of Resource Services technology approach is to double to triple the market value of the fields, usually in less than a year.
Prior to forming Resource Services International in 1977, Mr. Blauer was a drilling and completions engineer for Diamond Shamrock Corporation. He was also employed at the Minerals Management division of Scientific Software Corporation, where he managed a staff of engineers which provided engineering and economic evaluations to the petroleum and mining industries.
One of Mr. Blauer's most important contributions to the oil and gas industry to date is the invention and development of the FOAM FRAC well stimulation technique, which is currently utilized worldwide to enhance well productivity.
Mr. Blauer was one of the first engineers to integrate fracture design with optimized economic well performance on an entire field. He has created and installed several systems to implement economic fracture optimization and has conducted training courses to familiarize Resource Services' clients in the routine application of such systems. He has given short courses in foam rheology, foam fracturing, hydraulic fracture design and optimization, and the integration of fracture and reservoir optimization. Mr. Blauer is recognized in the industry for his innovative use of state-of-the-art technology in solving practical problems for Resource Services' clients.
Certifications & Education
Bachelor of Science, Petroleum Engineering, Colorado School of Mines (1969)
Master of Science, Colorado School of Mines (1977)
Wyoming and Colorado Registered Professional Engineer